Bamidbar
Bamidbar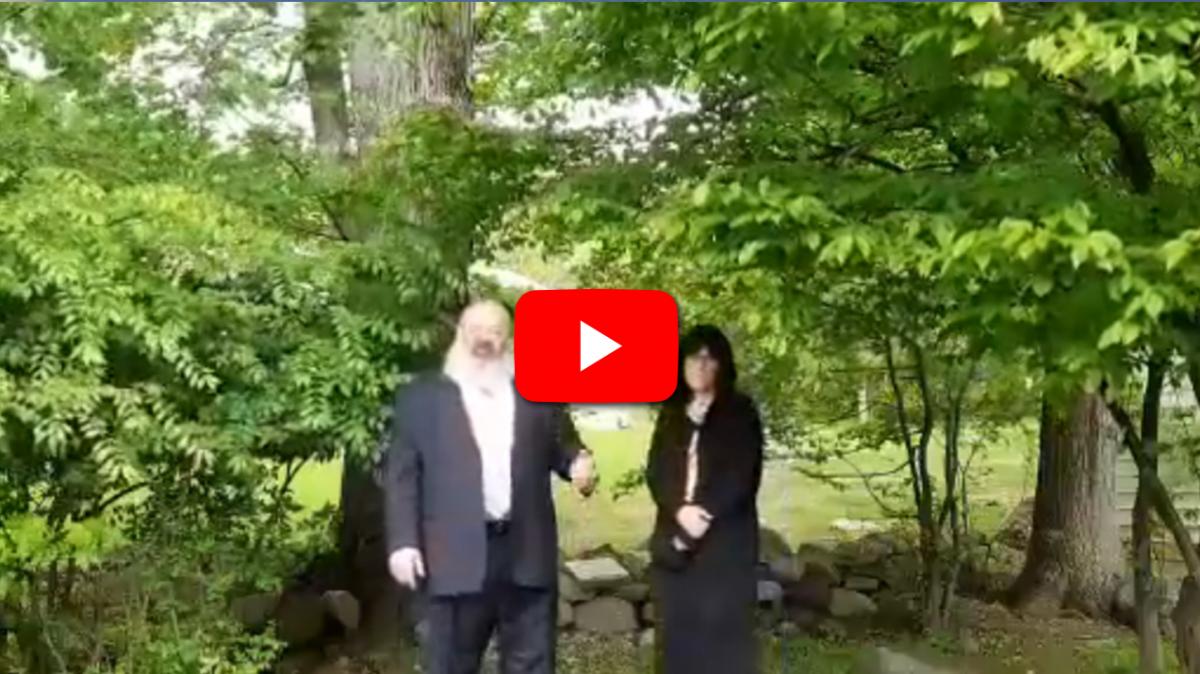 ---

Dear Parents,
We had a great week full of learning, games, projects and fun! Shavuos learning, Parsha, Yom Yerushalayim and more! Guided Reading, Math, Spring, and learning galore! We are busy, we are learning and we are having fun! Please take advantage of all the wonderful videos Morahs are sending home, and the amazing, fun and interactive Zoom lessons Morahs are giving! If your child is joining, your child is learning. If your child is not joining the lessons or watching the videos, please be in touch with me and we will set up a plan to help your child engage.
Enjoy the following pictures and videos from this week! We hope you enjoy!!! We will have a Zoom Rosh Chodesh Sivan assembly this coming Tuesday. Please look out for an email on Sunday with all of the information.
Final pickup for the year will be this Sunday. Please look out for pickup information from the school.
We are also busy planning our end of the year graduations for Nursery, PreK and Kindergarten classes, and a summer goodbye plan for the rest of the grades.
Have a wonderful and healthy Shabbos!
Jacqueline Borgen
Principal: Early Childhood & First Grade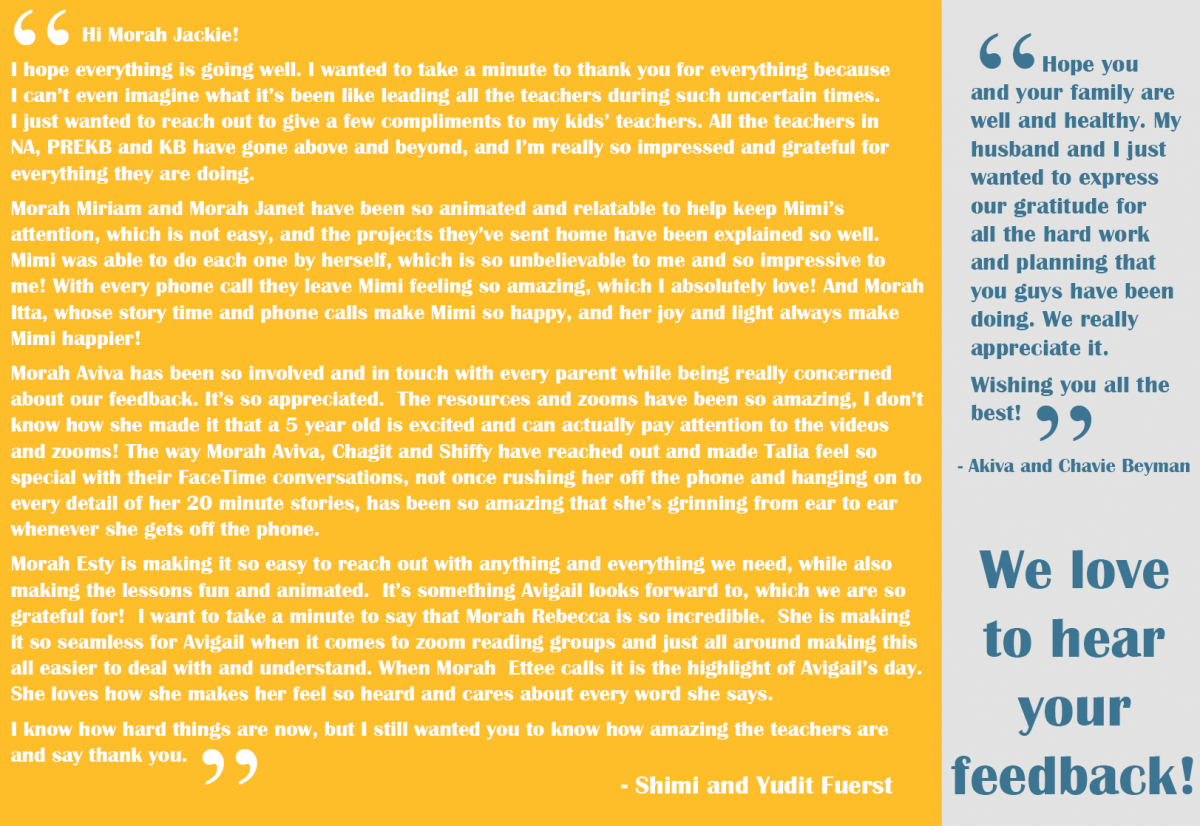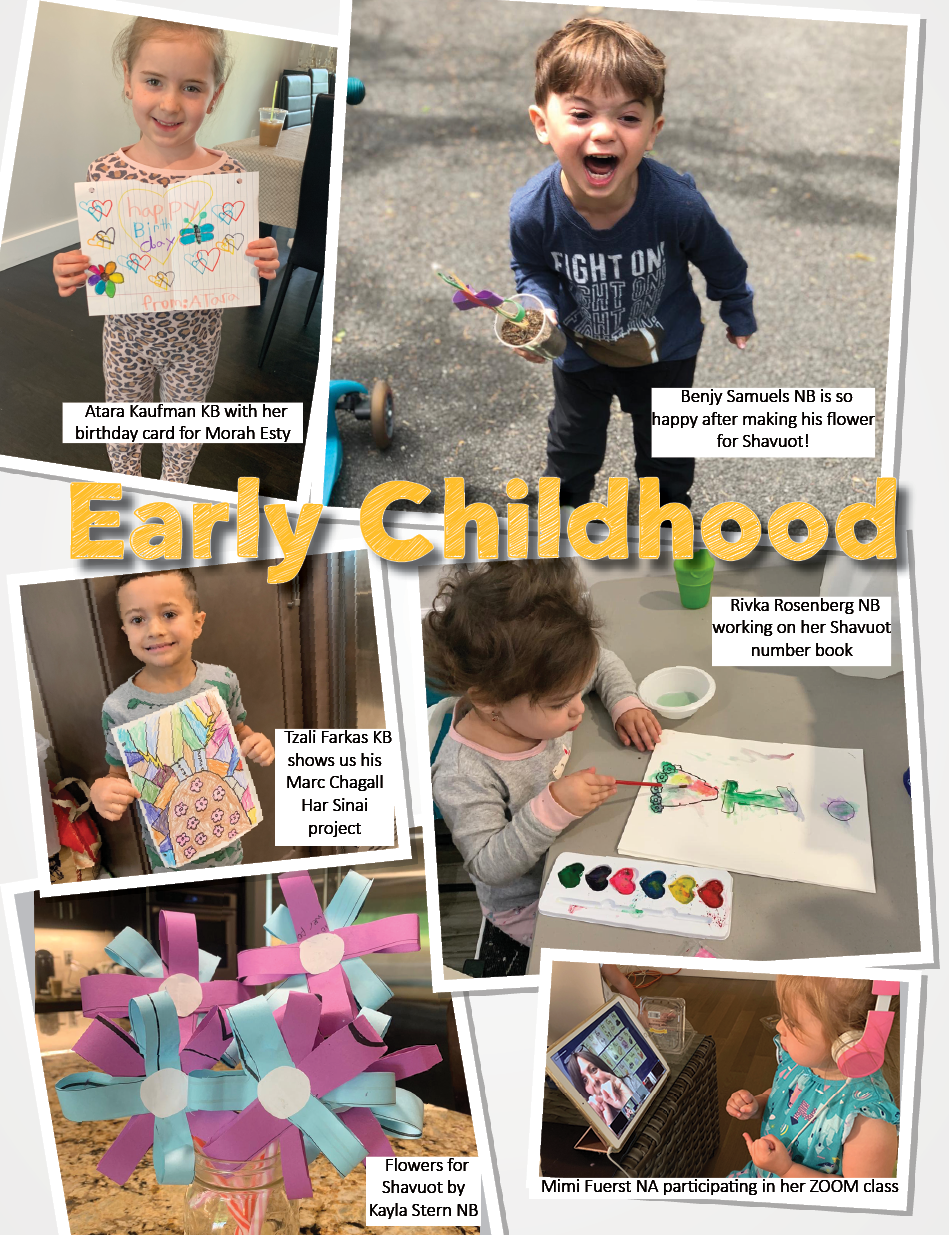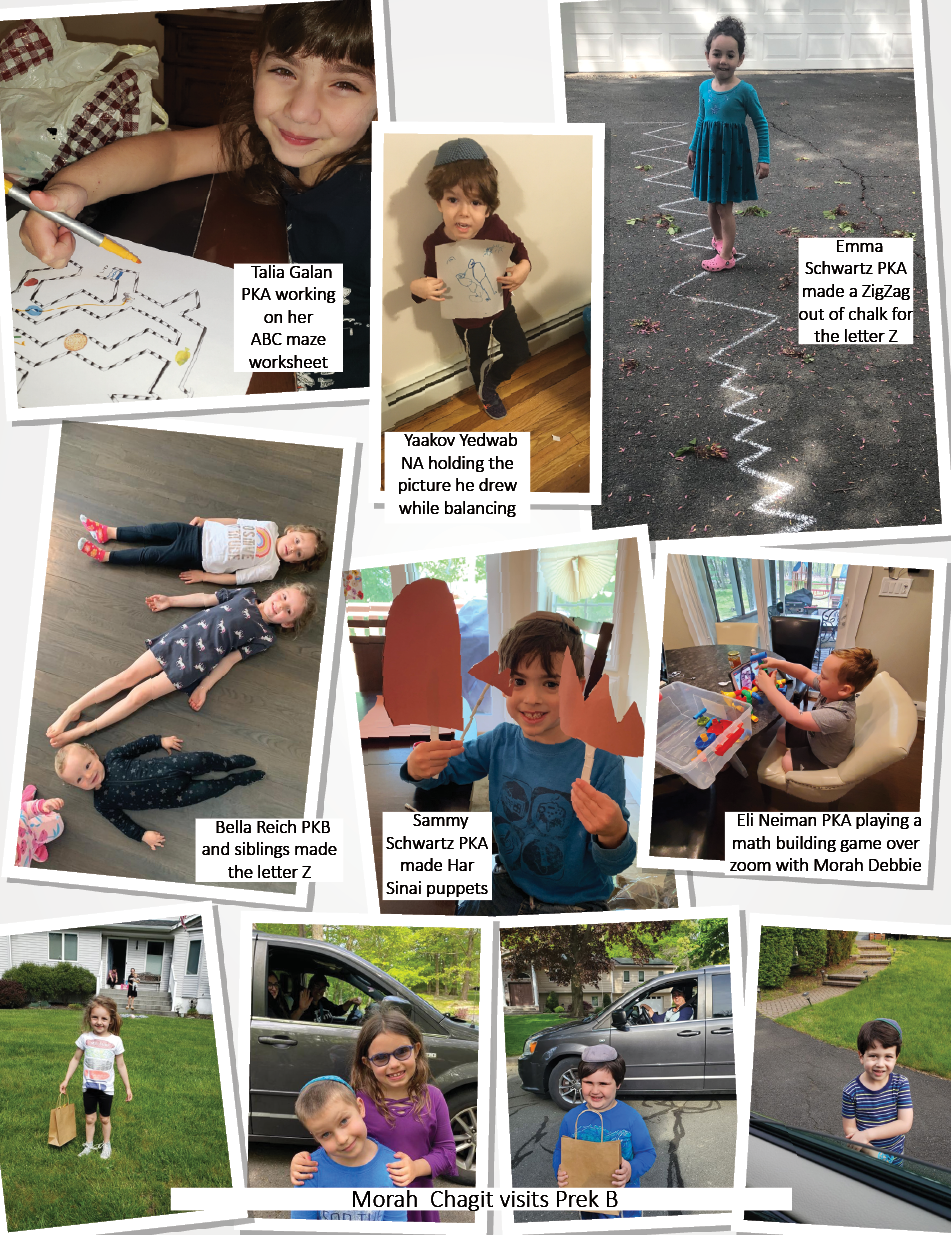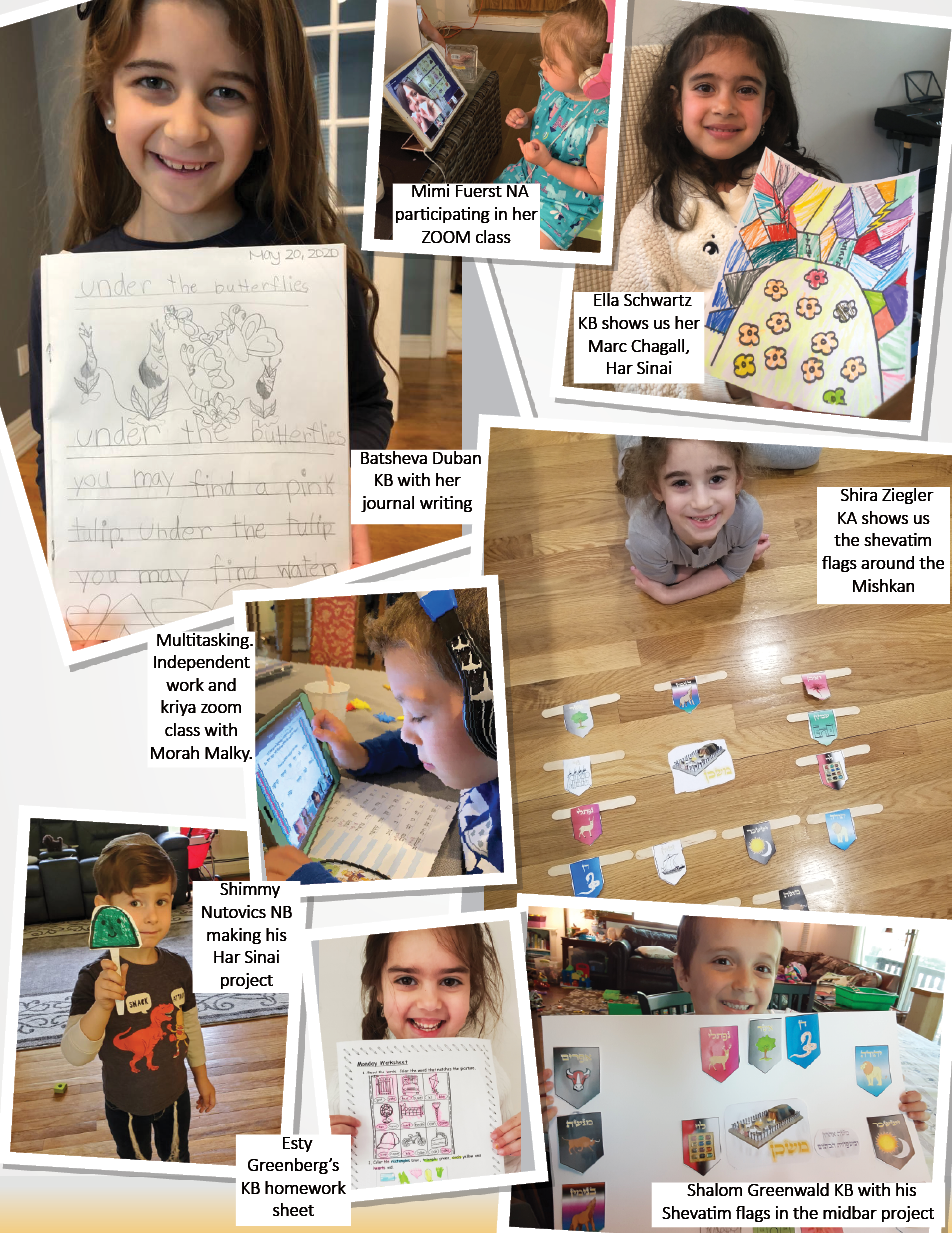 ---

---

To support 1st grade's learning about plane & solid shapes, the children enjoyed a STEM based activity to introduce the unit & enhance their learning.
---

---

Mrs. Kurtz's second graders are learning the tools to write a persuasive paragraph. Here are some samples in which they try to convince us of their point of view. What do you think?
---

3G took some time off from their busy schedule to bake blondies.
---

Students are learning about body systems. Students created slide shows that they will present in special Zoom sessions with Mrs. Tencic. See sample projects below.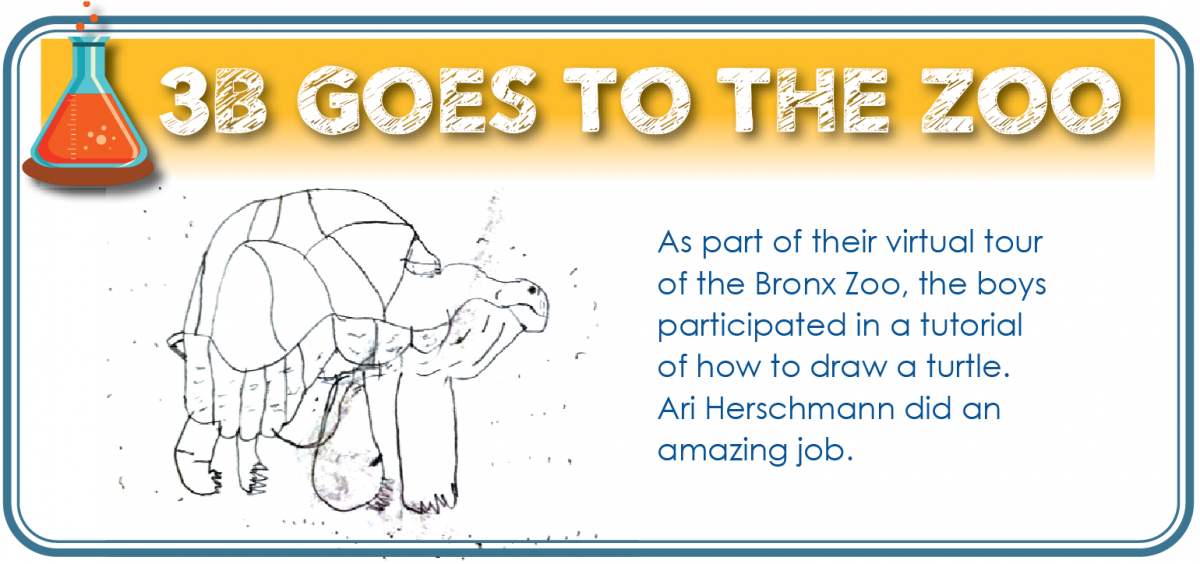 We started our final unit of the year: public speaking. Students are reading sample speeches from famous authors and orators, including Elie Wiesel, Menachem Begin, David Dinkins, and William Shakespeare, analyzing these speeches for specific rhetorical devices. Students will finish the year by presenting their own independently researched and written speech on a variety of topics, including healthy lifestyles and virtual school.
---

The girls finished their unit on Israel with a culminating activity: making couscous and Israeli salad! Students dressed in traditional Israeli dress while making their salads. Below right: Leba Zisman 3G dressed as an Israeli preparing Israeli salad and couscous.
---

Severe weather unit: students researched facts using guided questions and created Google Slides on Hurricanes
---

Today, we ran a very special Matnas Shabbos over Zoom. We...
The Matnas Shabbos program drives home the concept that Shabbos is a special gift that Hashem gave us.
More than we keep the Shabbos, the Shabbos keeps us!
As part of a Matnas Shabbos raffle, Rabbi Freedland challenged the boys to send letters to relatives they were unable to spend pesach with or see in a while due to the situation. Here are some boys showing us their letters...
| | | | |
| --- | --- | --- | --- |
| Daniel Lazarus 2B | | | |
| | | |
| --- | --- | --- |
| | | |
---
---

---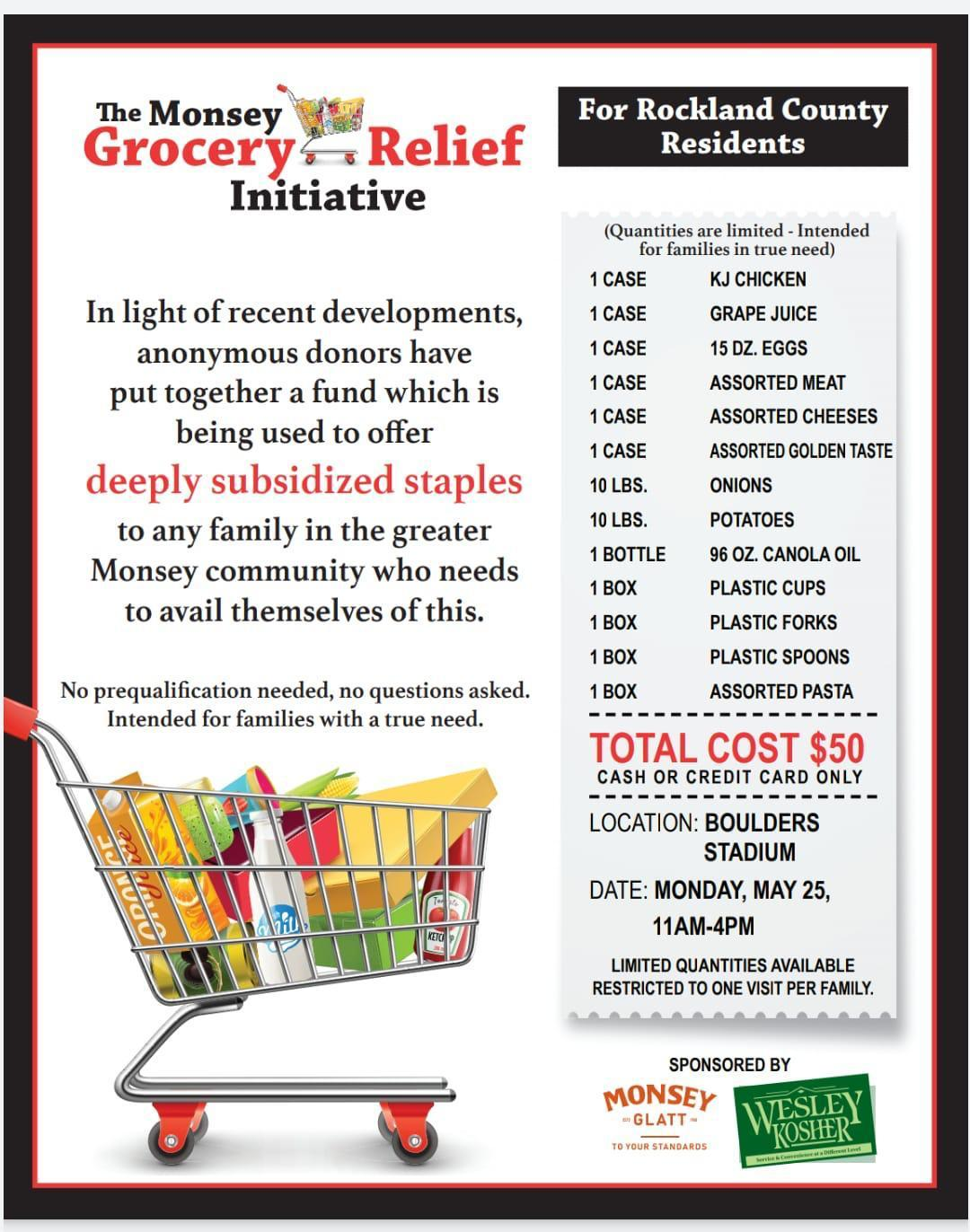 ---

Tue, January 26 2021
13 Shevat 5781
This week's Torah portion is

Parshat Beshalach
Candle Lighting
Havdalah
Motzei Shabbat, Jan 30, 6:00p
Tue, January 26 2021 13 Shevat 5781