Behar - Bechukotai
Behar - Bechukotai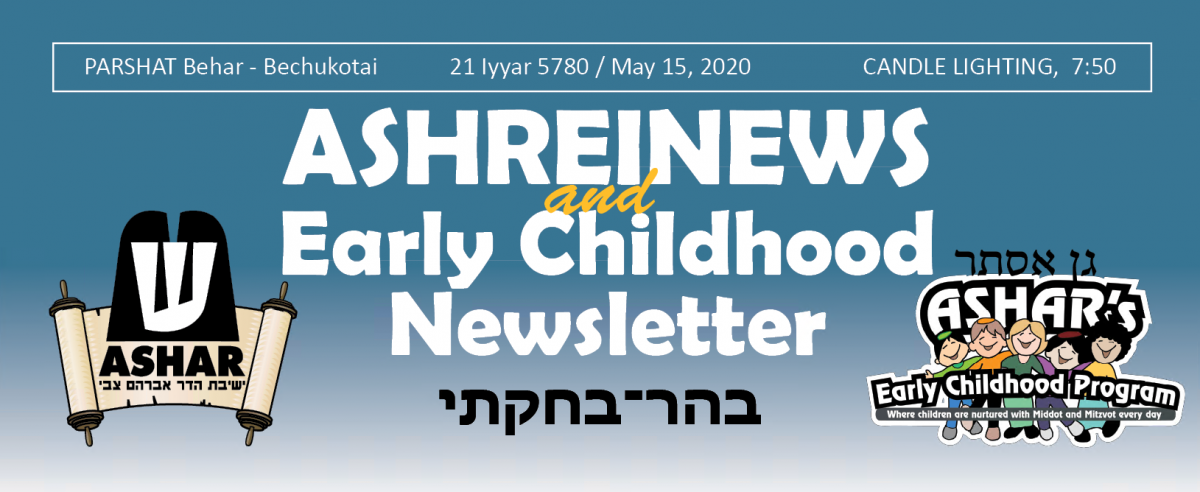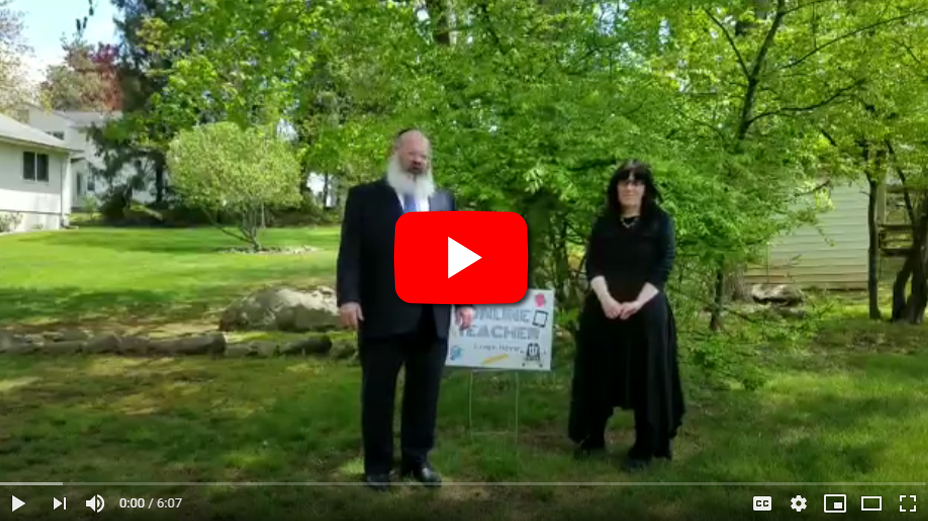 Shalom u'vracha;

I hope you are well and stay well!





1.

Virtual Lag BaOmer was amazing, and very unique. Bonfires, color war, a magician and virtual tours made this Lag BaOmer one to remember. Don't miss the pictures and videos in this week's Ashreinews! Kudos to all, and a special yasher koach to our eighth grade captains, and the nearly sixty kids who submitted robots to dailychallenge@ashar. Great project, Mrs. Markowitz!



2.

Eighth Grade Boys and Girls Yearbooks have gone to print. Thank you Mrs. Reifer and team!



3.

Our students are learning!

From Kindergarten's butterfly journals to 2G's completion of their 47 shorashim, 3B's completion of their third perek of Lech Lecha, fifth grade's work on body systems, 6-8B Masmidim after-school learning, 4-8G Book Clubs and much, much more, cyberspace is exploding with ASHAR learning. Of particular significance is our teachers' (and students') growing familiarity with Zoom technology. Teachers now regularly use breakout rooms for student group work, and assistant teachers and Rebbeim have been using them for increased one-on-one and small group instruction.



4.

PERSONAL ITEMS PICKUP:

Parents are invited to pick up any of their children's remaining personal items on

Sunday, May 24

, between 9:00 AM and 3:00 PM. Details to follow.



5

.

SEPTEMBER AND BEYOND:

As the various phases of reopening are introduced throughout New York State, ASHAR will also safely reopen at the proper time. Administrators have begun formulating plans for various possible scenarios next Fall. While there is still more unknown than known, we are confident of our Yeshiva community's collective ability to survive and thrive, b'ezras Hashem. We eagerly look forward to a return to "real" school sooner than later, and will do everything in our power to make that a reality. However, all decisions regarding reopening will be made in close consultation with Dr. Benyamin Friedman and a group of his colleagues in the medical and public health communities. As much as we would all like to reopen, we are reminded that in halacha, the preservation of life takes precedence over nearly all else. Even a safek pikuach nefesh, a possibility of real danger, necessitates the violation of Shabbos, Yom Kippur and nearly all else, and when this is the case, violating Shabbos, or eating on Yom Kippur, becomes a mitzvah. While we firmly believe in the power of hevel tinokos shel beis rabban, children's Torah-study, the primacy of the preservation of life will guide us in all decisions.



6.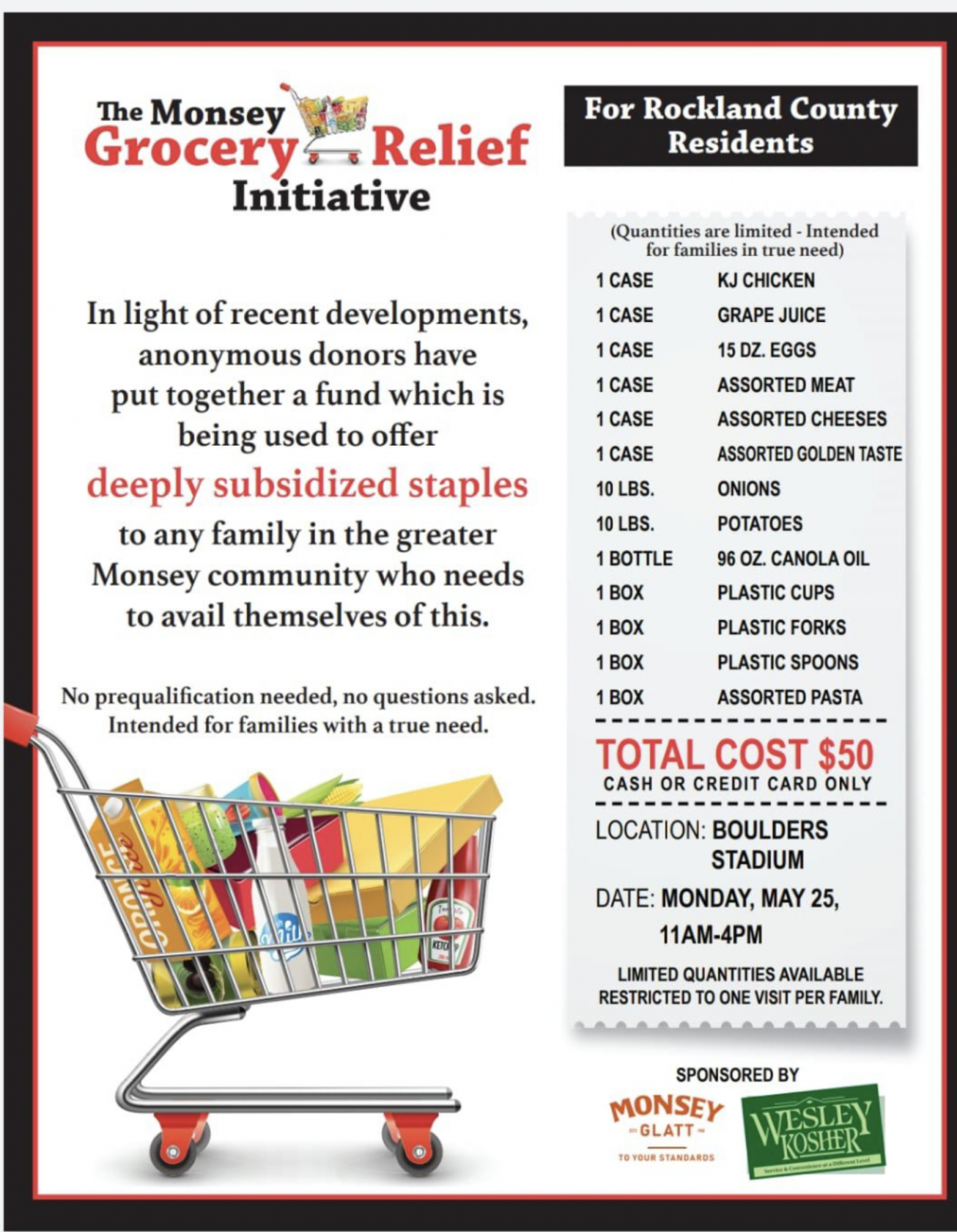 7.
Please continue davening for ASHAR grandparents Liba bas Freyda Malka, Refael Aron Yoel Halevi ben Rochel and Elchanan Hillel ben Sarah. Consider reciting Tehillim Chapters 130 and 142 with your children.



Shabbat Shalom!
Rabbi Ari Jacobson
Menahel/Dean
---

Dear Parents,
We had a great week full of learning, games, projects and fun! We continue to tweak our schedule and instruction to maximize the full learning potential for all of the children. Please ensure that you look out for this week's updates and integrated Zoom lessons.
The highlight of the week was Lag Ba'Omer. We celebrated with our Morahs, watched a Magic Show, enjoyed a lesson with Morah Jackie followed by building a bonfire "live" with the Early Childhood and First Grade students, and enjoyed ASHAR's Virtual Lag Ba'Omer fun in the afternoon.
Please enjoy the following pictures and videos from this week, covering academic learning in addition to our Lag Ba'omer bonfires and fun! We hope you enjoy!!!
Have a wonderful and healthy Shabbos!
Jacqueline Borgen
Principal: Early Childhood & First Grade
Please draw a picture and write about your favorite thing to do on Shabbos, the day of rest.
Please email pictures back to
jborgen@ashar.org
Pictures will be included in next week'

s

newsletter.
Here are some responses to last week's Mitzvah Man Parsha lesson.
"What is your favorite Chag?"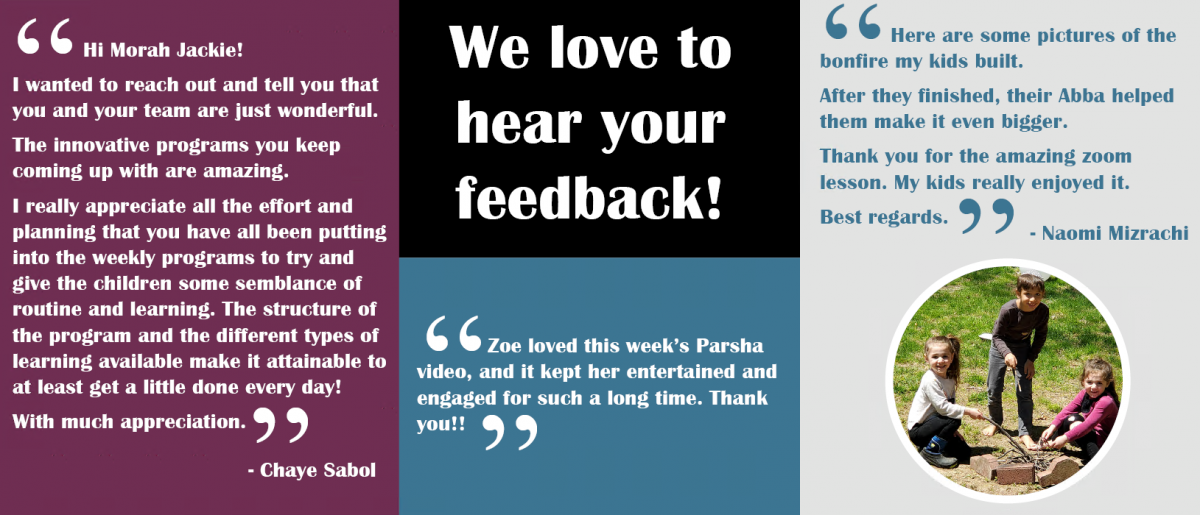 ---
---

Our 3rd graders received their caterpillars last week! Each third-grade scientist named his own caterpillar. Each scientist will document his daily observations in his own lab journal as the caterpillar metamorphosizes into a beautiful butterfly. We can't wait to share our results.

Girls in grades 6-8 meet every Wednesday night on Zoom to discuss the Newbery Honor-winning novel The Wednesday Wars by Gary D. Schmidt. The girls are enjoying reading the book, discussing their favorite parts, and just spending time with each other outside of class. They also enjoyed the snacks they received for joining the book club.
Girls in grades 4 & 5 just started a book club, too. They are reading One for the Murphys by Lynda Mullaly Hunt and meeting on Zoom on Tuesdays. Please encourage your daughter to join!

---

---

---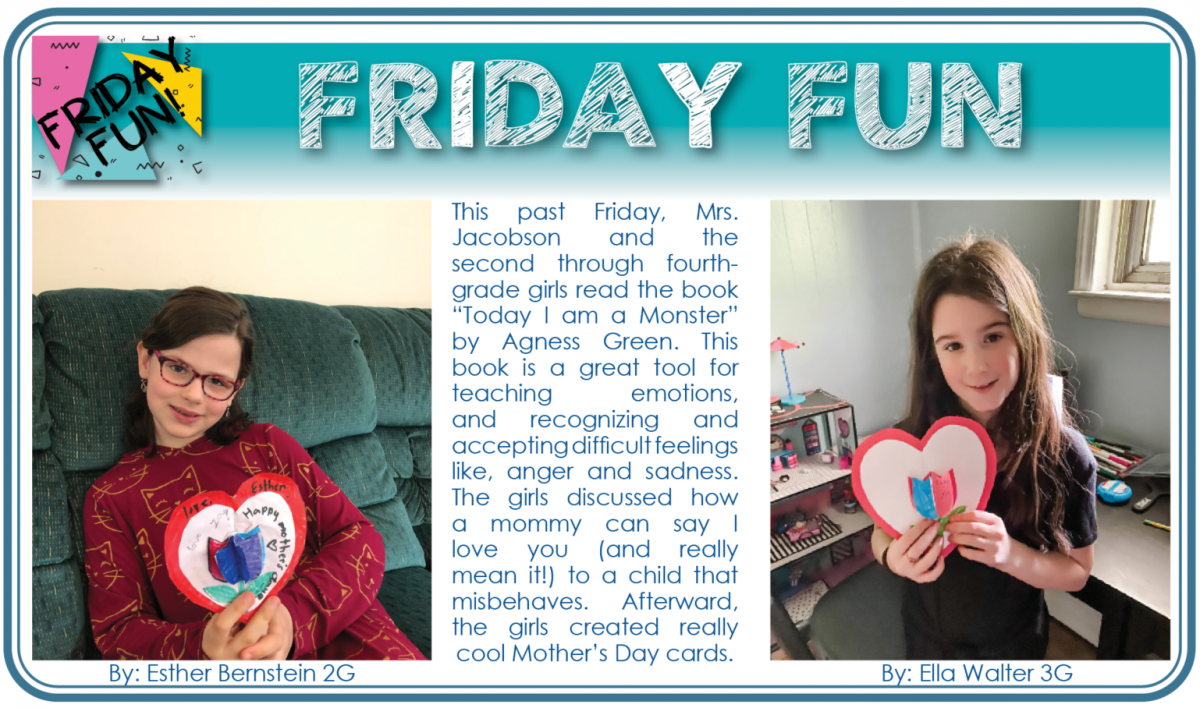 ---

Today, we ran a very special Matnas Shabbos over Zoom. We started with a game of charades and finished with a challenge where 7 boys sent in letters. We will post a photo of the winner with their letter next week.
The Matnas Shabbos program drives home the concept that Shabbos is a special gift that Hashem gave us.
More than we keep the Shabbos, the Shabbos keeps us!
---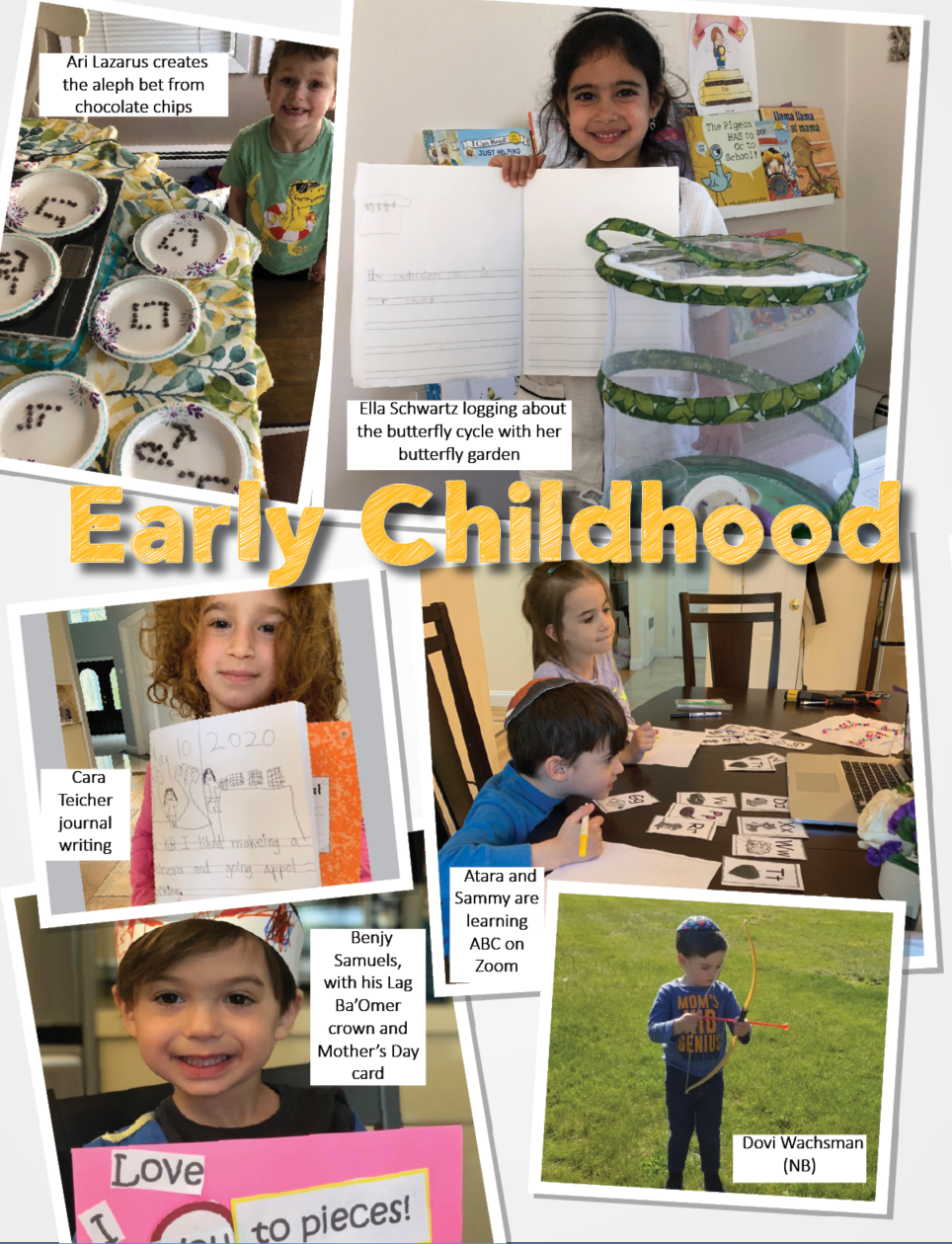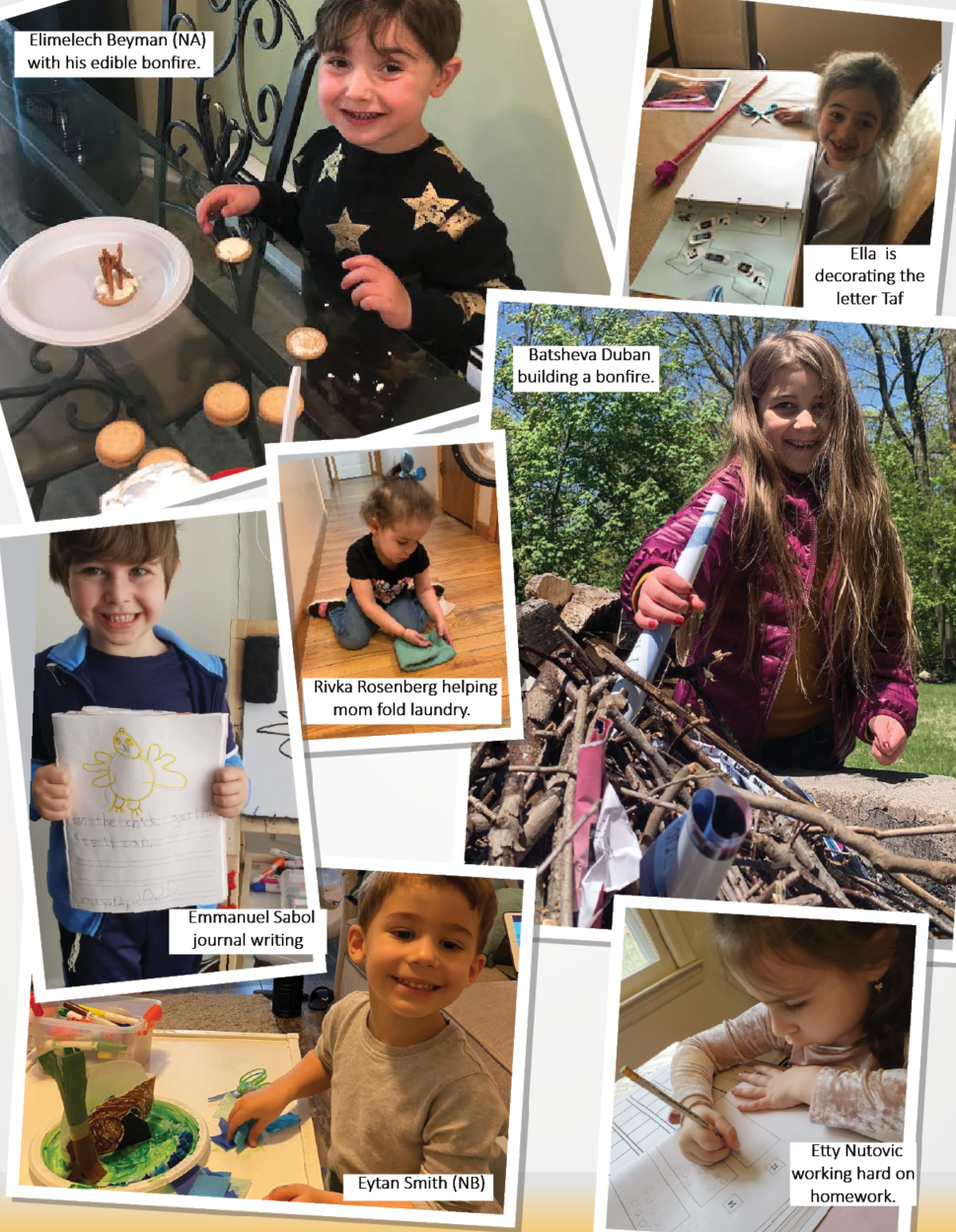 ---

---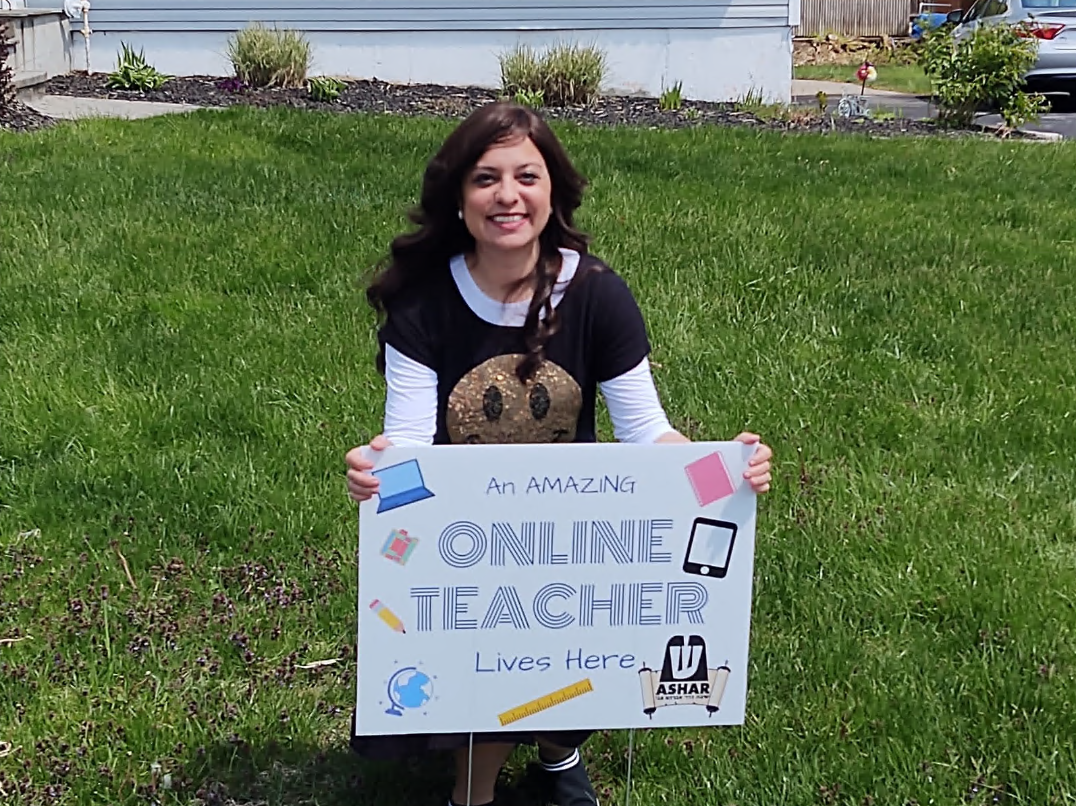 ---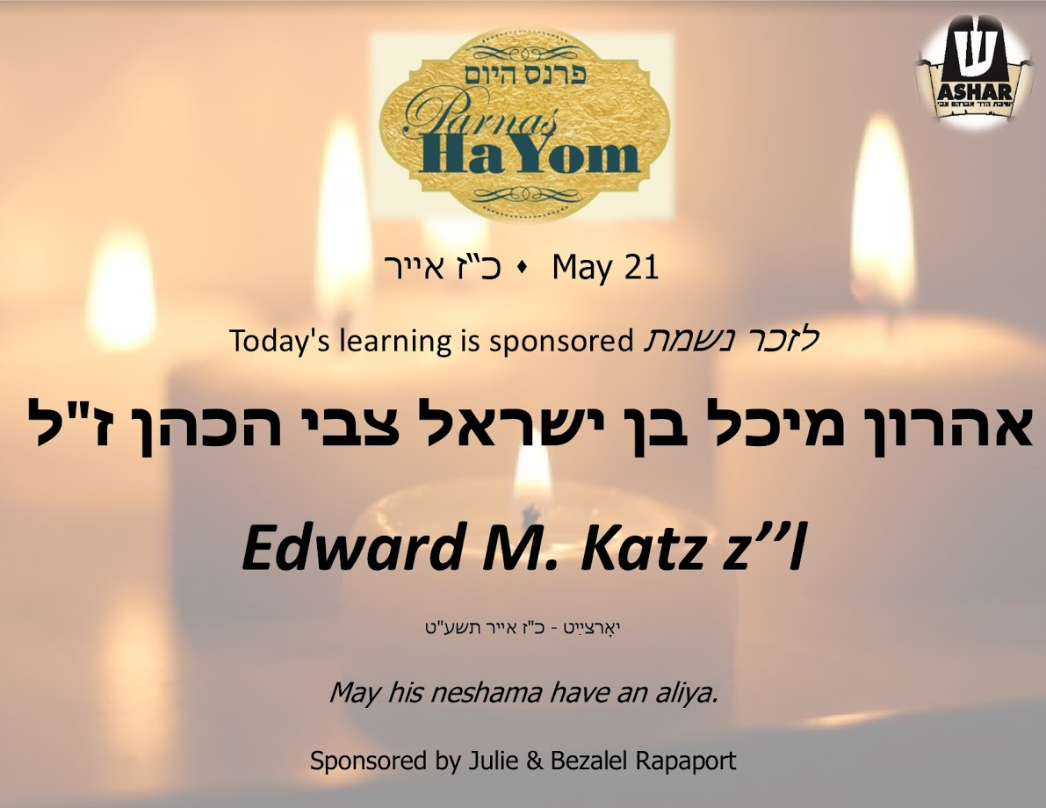 Fri, January 22 2021
9 Shevat 5781
This week's Torah portion is

Parshat Bo
Candle Lighting
Havdalah
Motzei Shabbat, Jan 23, 5:52p
Fri, January 22 2021 9 Shevat 5781