Naso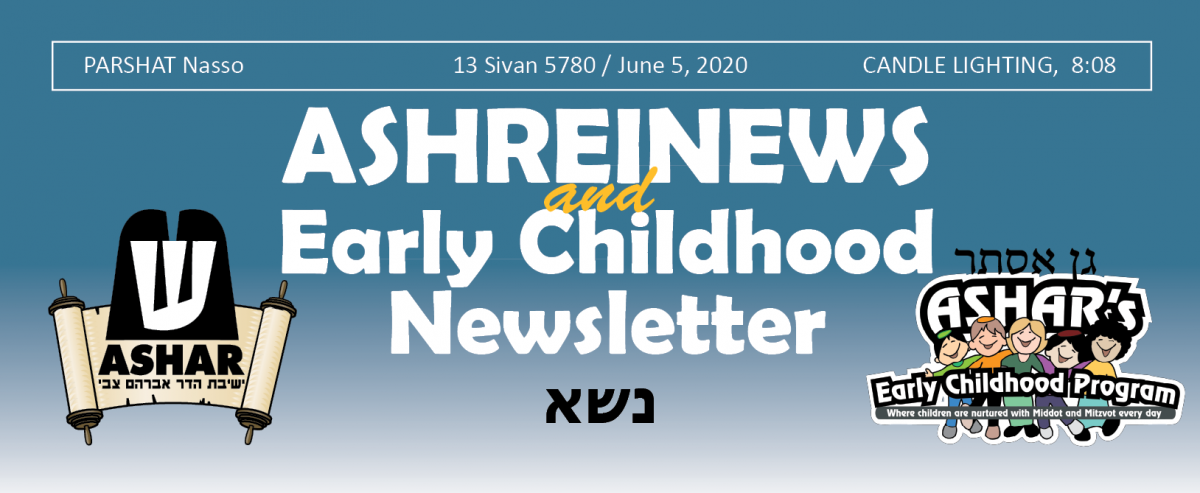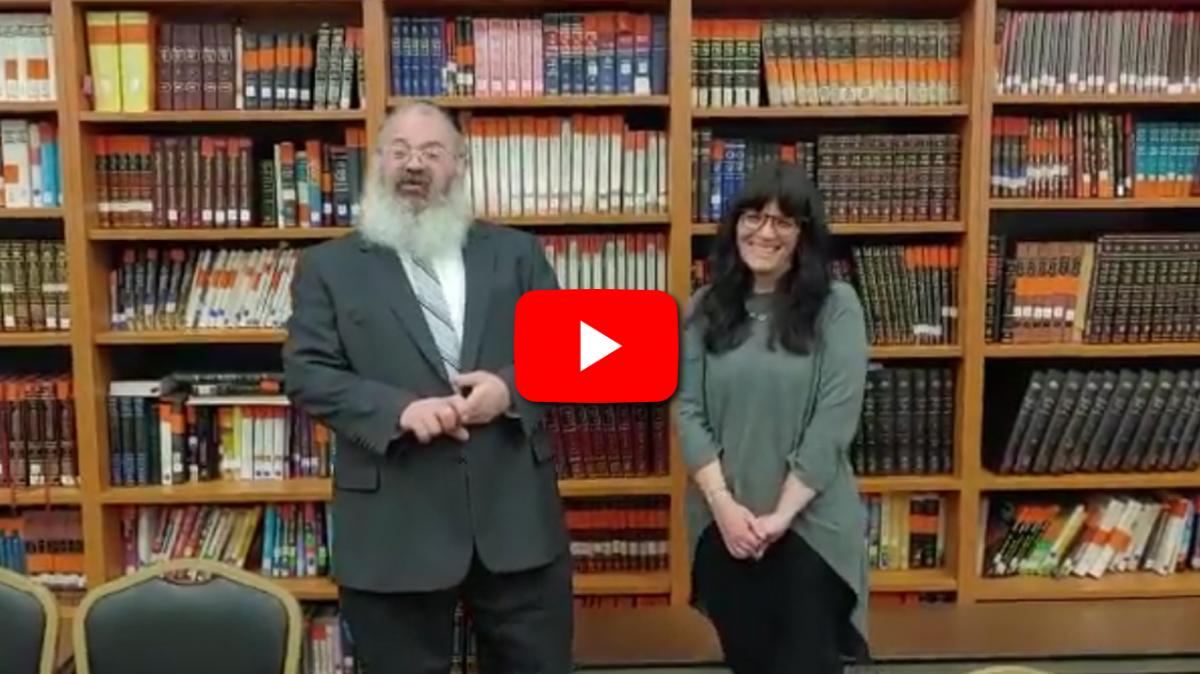 LOOKING AHEAD



Thank you all for your extremely valuable feedback regarding ASHAR's virtual schooling. While responses to individual questions will prove invaluable to both future virtual and real schooling, perhaps the most significant observable result of this exercise was the very strong level of parental participation. An engaged parent body bodes well for continued success, as we jointly chart our course for year's-end, September and beyond.

The coming weeks will feature assessments, modified report cards and meaningful end-of-year programs. Most importantly, your children's teachers will continue to engage and educate until the end. Much of our recent learning has been virtual, but the perseverance, resourcefulness and adaptability the process has engendered are real-life skills that will serve our children throughout their lives.

We are cautiously optimistic of a gradual return to normalcy, b'ezras Hashem, and will be scheduling a parent meeting to address plans for September; please watch your email for details.



Shabbat Shalom!
Rabbi Ari Jacobson
Menahel/Dean
---

Dear Parents,
Another exciting week has ended and we're getting closer to the end of this school year! As mentioned in last week's email, we are so excited about our End of the Year Graduation/Drive Through on Wednesday, June 17th. The program will run punctually, so please make sure that you arrive at your starting time. We have prepared an exciting program and the Morahs will all be there to greet you and wish you a good summer! The schedule is as follows:
N-A: 9:30-10:00am
N-B: 10:00-10:30am
PreK-A: 11:00-11:30am
PreK-B: 11:30-12:00noon
K-A: 1:00-1:30pm
K-B: 1:30-2:00pm
1G: 2:30-3:00pm
1B: 3:15-3:45pm
To ensure everyone's safety, please be sure that all stay in their cars, are wearing masks and maintain social distancing. One car per family.
We look forward to seeing you then!
We are also happy to let you know that the Waterford Reading and Math Program will extend over the summer. We will keep it up and running for all our PreK and Kindergarten students. In addition, the i-Ready Reading and Math Program will also continue for our First Graders through July.
Have a wonderful and healthy Shabbos!
Jacqueline Borgen
Principal: Early Childhood & First Grade
P.S. We will be showing a video at the event which will be emailed home after graduation.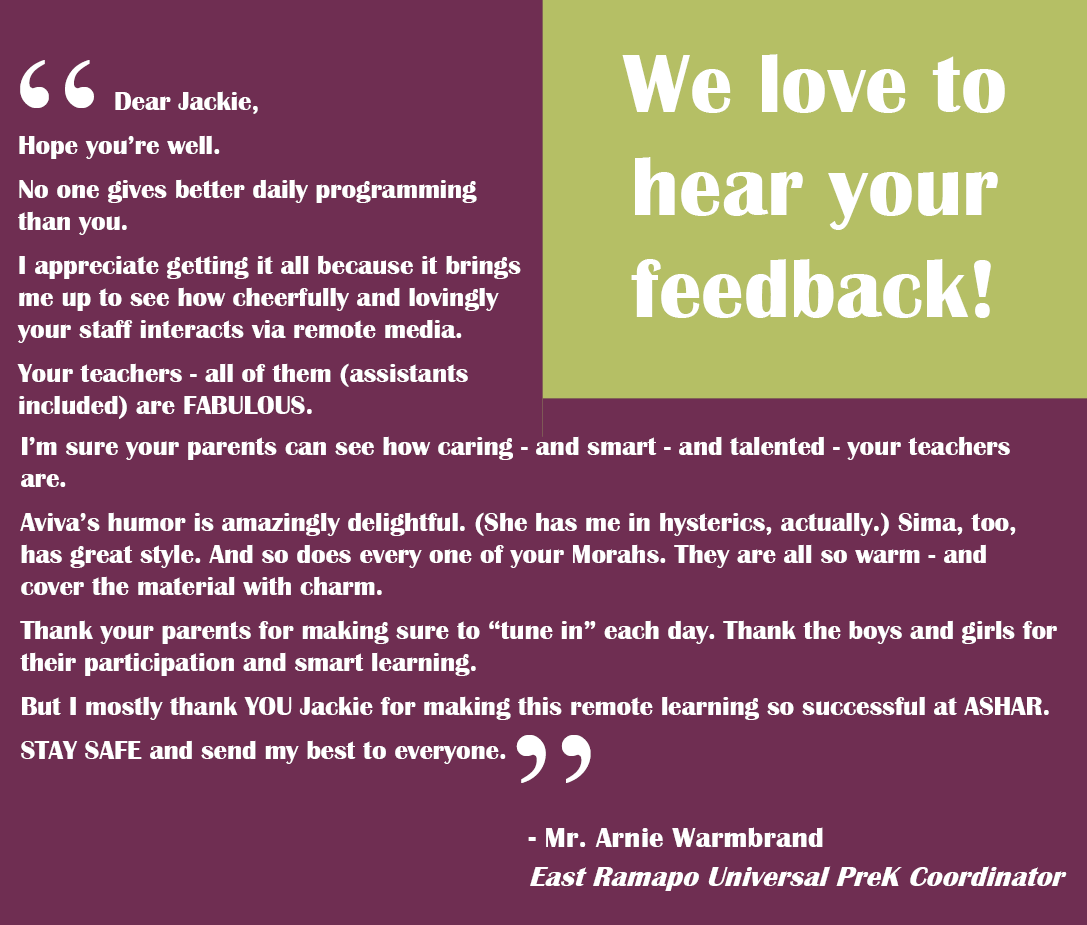 ---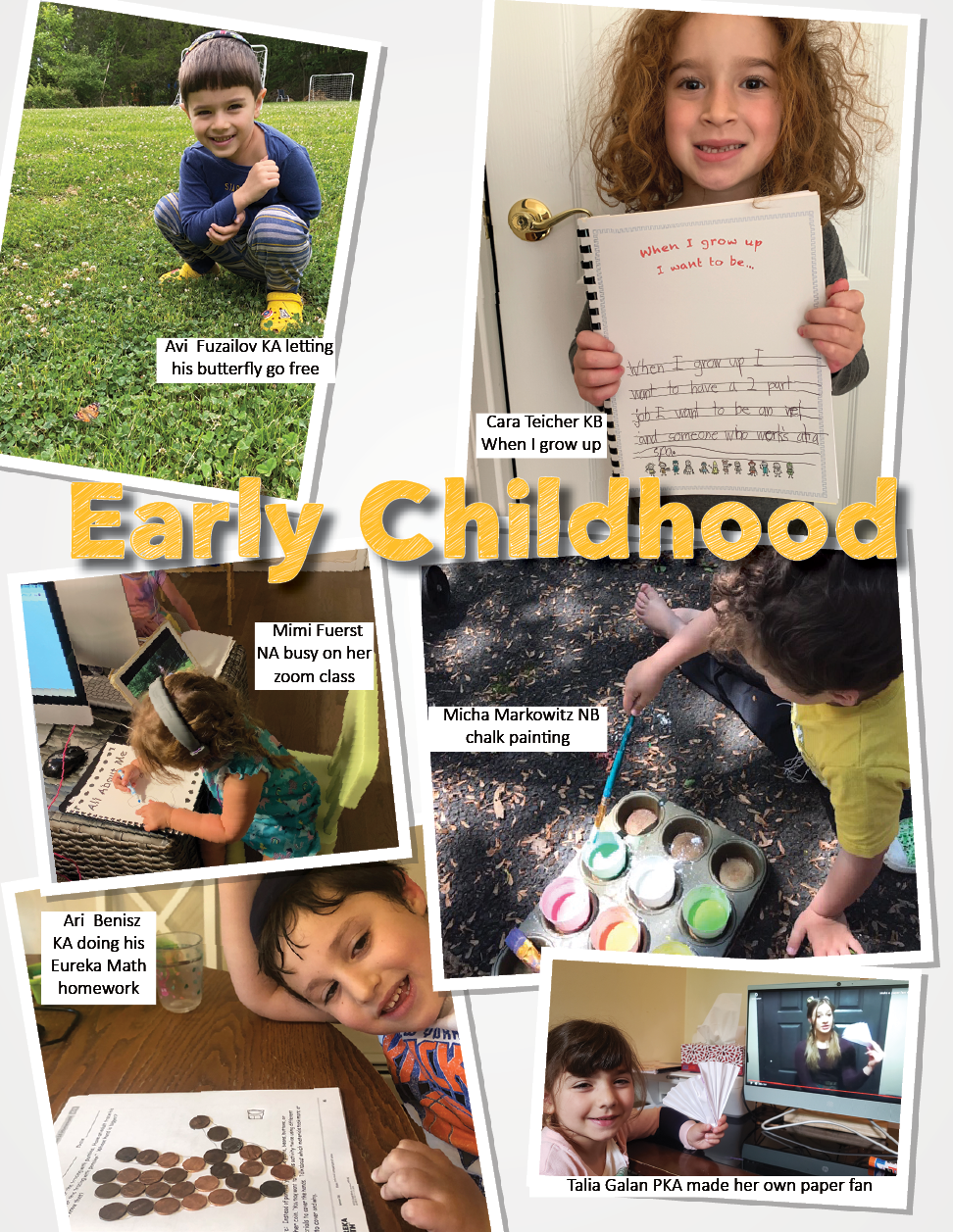 ---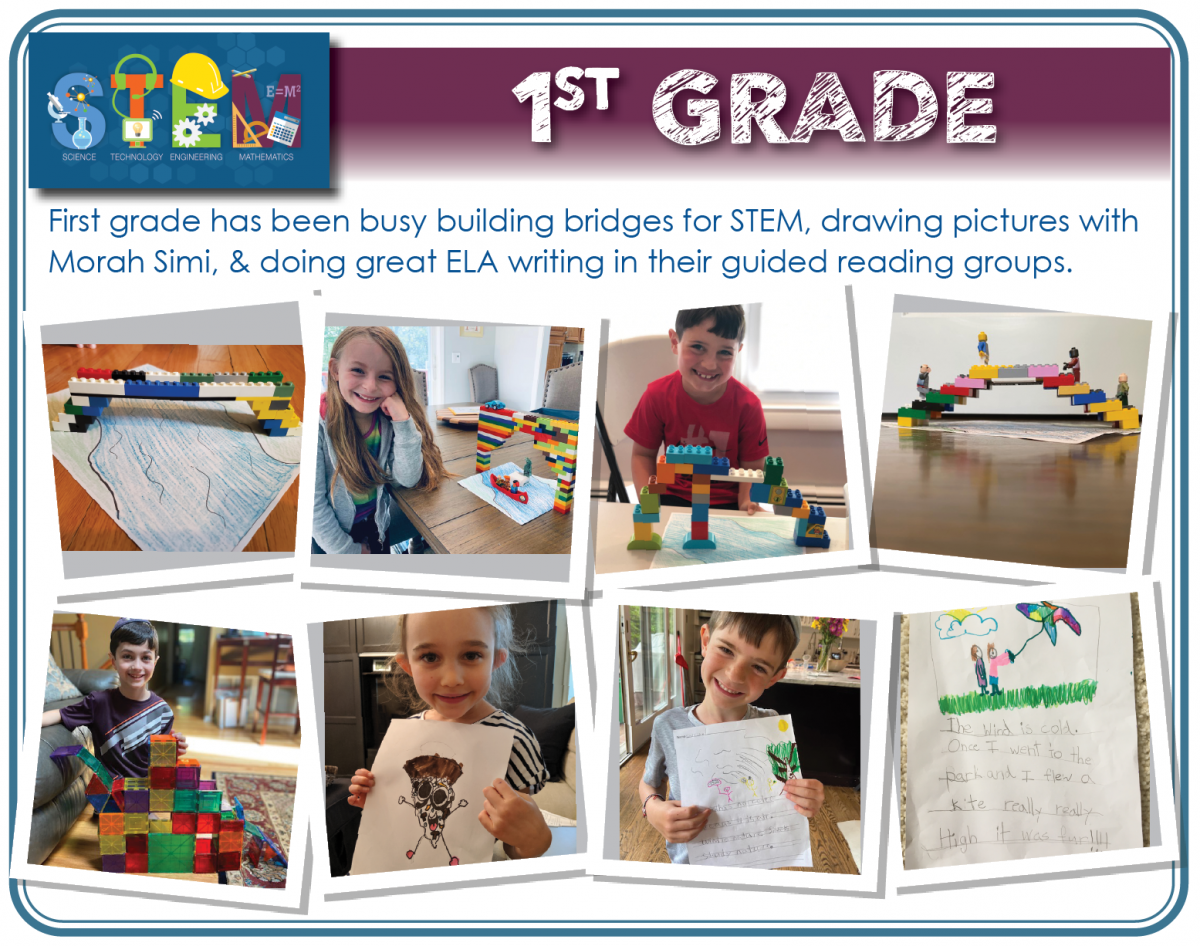 ---

Eighth graders proudly display their graduation lawn signs.
| | | |
| --- | --- | --- |
| Tzvi Sorotzkin | Michael Zupnik | Rafi Morrison |
Eighth graders came to SCHOOL on Monday to be filmed for their graduation video.
8G Valedictorian Tzilah

Maayan

Shucht

Rosy

Baitz
---

6th graders worked on projects in conjunction with their unit on ancient Greece and Rome. Below Left: Yishai Werth with his Parthenon project for ancient Greece social studies research project. Below Right: Tamar Morell created a mosaics project.
---

The 3rd graders' caterpillars have metamorphasized into butterflies! They wrote concrete poems about their emerging butterflies.
Davidi

Balouka

Ella

Walter

Pelsinger

Chavie

Kestenbaum

Tamar

Berman
---

The girls in 2nd-8th grade joined Mrs. Jacobson on zoom to bake her favorite Shavuot cake together.
| | | |
| --- | --- | --- |
| Freeda Oliver 6G | Tiferes Werth 2G | Michali Zimerman 5G |
---

Art with Mrs. Markowitz is Ella Kenig's favorite part of the day. Which specialty do you love? Send us a photo or video.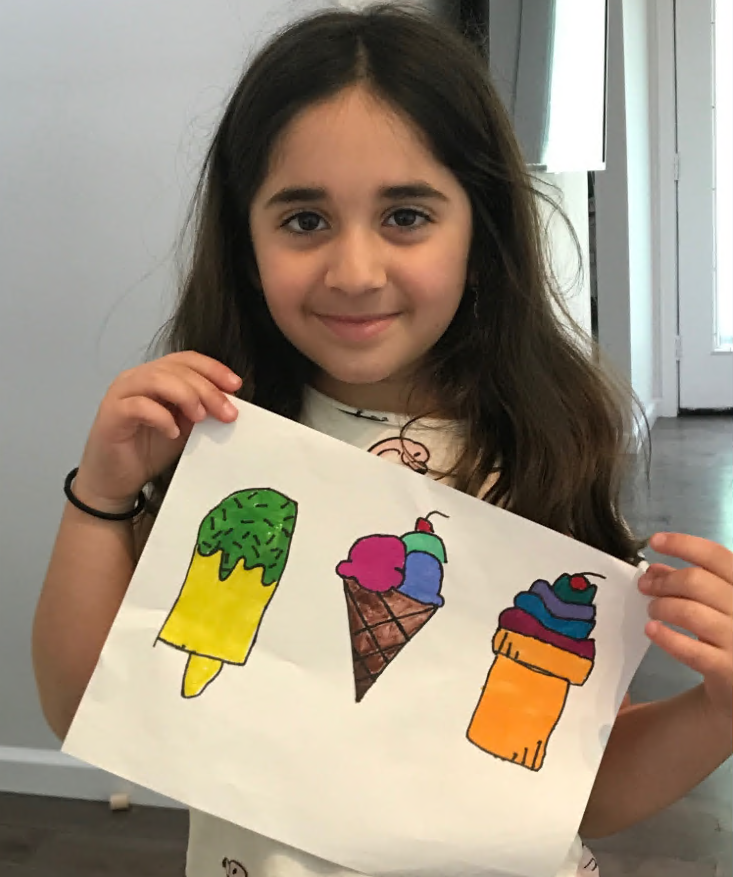 ---

The Matnas Shabbos program drives home the concept that Shabbos is a special gift that Hashem gave us.
More than we keep the Shabbos, the Shabbos keeps us!
Link to Audio of Song
---

Mazal tov Gavriel Laster and Ezra Katz are this week's Chutz L'Seder Winners! There was a whopping total of 3,700 points earned this week. Keep the points coming. Enter your points for a chance to win for next week's raffle for a $25 Amazon Gift Certificate, or a Hava Java breakfast! The more you learn, the better your chances are of winning.
Click here
for the link to the form.

---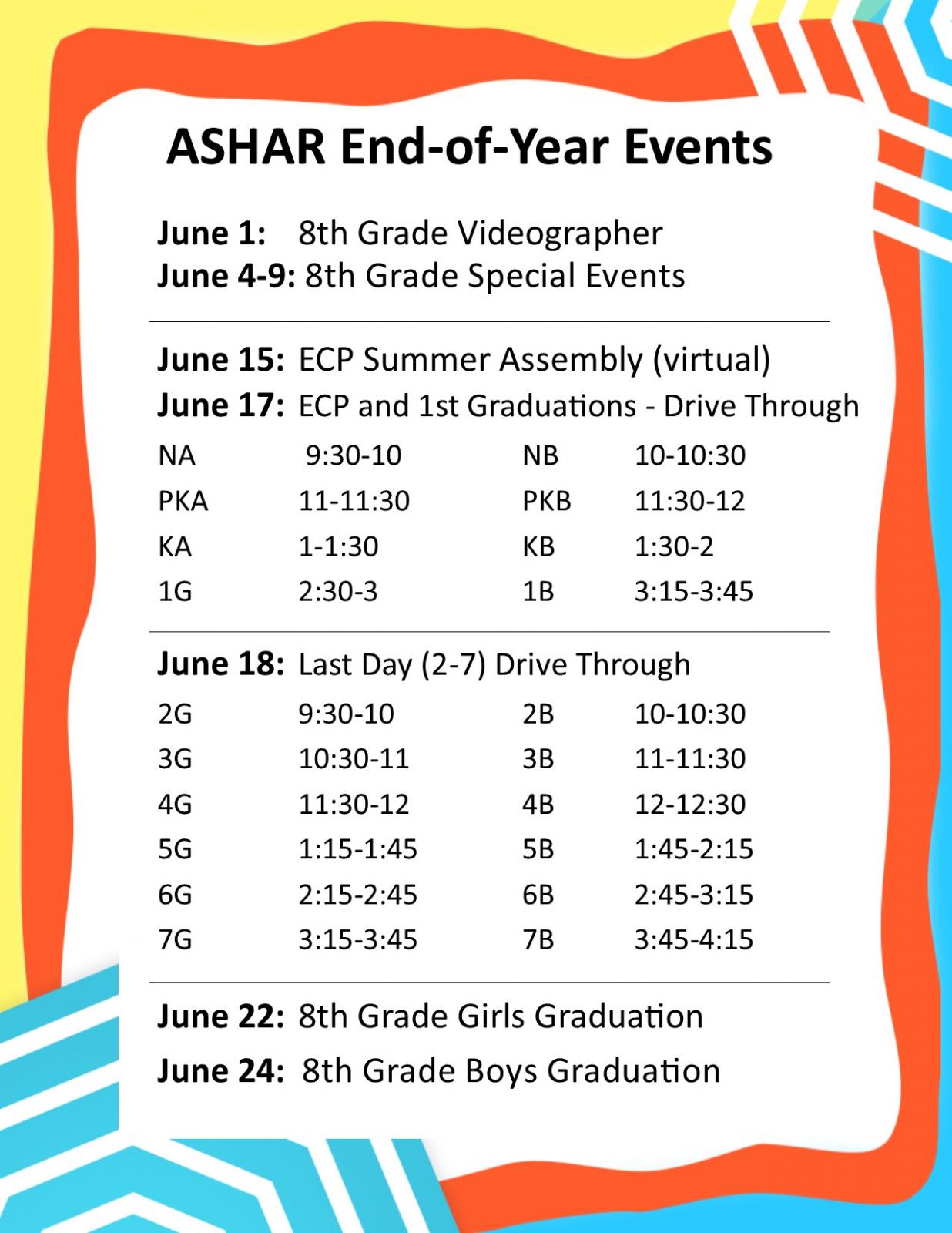 ---

Tue, January 26 2021 13 Shevat 5781