Torah Bowl
Monday, January 11th, 2020
ASHAR's boys division will compete at 12 PM and the girls division will compete at 4 PM for their eligibility in the Playoffs:
Meir Kaller
Moshe Baitz
Naftali Frank
Ari Frankel
Shaya Genut
Ephraim Jacobson
Gavriel Laster
Moishy Steinhart
Noey Taub
Yishai Werth
Chanan Seltzer
Boys Playoffs March 9th
They will compete against HALB, HAFTR, BPY and Yeshiva of Flatbush
Shoshana Bennett
Leora Cohn
Atara Friedman
Faiga Gordon
Toby Kahn
Shalva Laster
Rena Rosenberg
Michal Benovitz
Raizy Friedman
Girls Playoffs March 4th

They will compete against Bruriah, Shulamith, North Shore and HANC
Torah Bowl
Each year, a group of students (grades 5-8) "try out" to join our elite Torah
Bowl Teams (one for the girls, one for the boys). Like any other "Bowl," competing in a Torah Bowl requires a tremendous amount of dedication. Throughout the "season," the students meet once a week with their winning Coach, Rabbi Leible Chaitovsky, to study the material. Each year the material consists of a different one of the Chamisha Chumshei Torah, complete with all text and every Rashi!
We take tremendous pride in our Torah Bowl Teams who amass an unbelievable amount of Torah knowledge throughout the year.
We take extra pride in the fact that our teams have won many division championships. They compete against other local schools: Yeshiva North Jersey, Ramaz, SAR, and JEC.
Our 2007-2008 Boys and Girls Teams (The Boys Team won the 2007-2008 Championship)
Our 2006-2007 Boys and Girls Teams (BOTH Teams won the 2006-2007 Championships)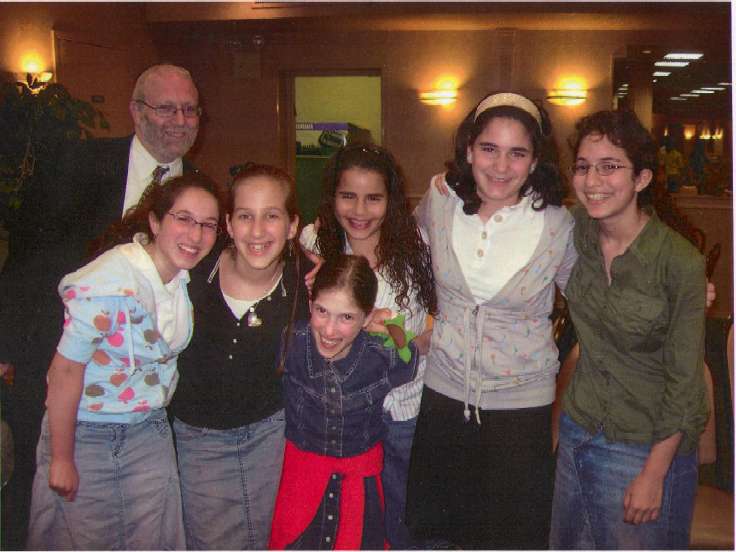 For more information please contact Rabbi Leible Chaitovsky, our Torah Bowl Coach, at 845-357-1515, Ext. 29 (or 230).
Sun, September 26 2021
20 Tishrei 5782
This week's Torah portion is

Parshat Bereshit
Candle Lighting
Havdalah
Wednesday, Sep 29, 7:32pm
Sun, September 26 2021 20 Tishrei 5782